Posted by: sara | July 2nd, 2014
I finally did it!  I have decided to host Mebane's FIRST "Death Cafe!"  Death Cafes are popping up all over the country, having started in Europe back in 2004. Finally, a taboo topic is gaining ground and people are finding it "normal" to sit around and discuss all aspects of death and dying.
I would LOVE to change how we as a society do death.  I will die a happier person knowing I contributed in some small way to this change.  Rather than thinking and feeling morbidly, "Oh God, one day I'm going to die," wouldn't it be grand to be able to say, with awe and wonder, "Oh God, one day I'm going to die!" Death Cafes are one way to start the conversation.  
When we are conscious of our own mortality, we live more fully.  
Learn more about this incredible movement at deathcafe.com.
I'll write more after our first get-together on July 23!
YOU'RE INVITED TO MEBANE'S FIRST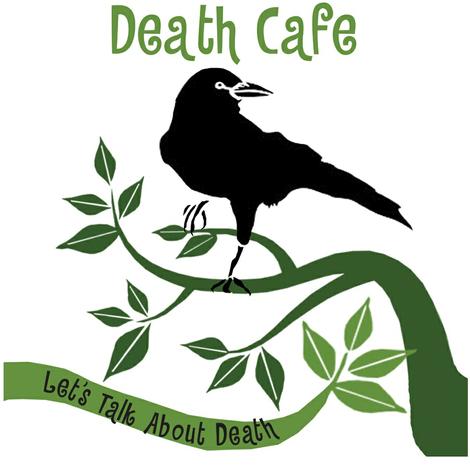 A forum for people to come together in a safe setting to discuss death, drink tea & coffee, and eat delicious cake!
WEDNESDAY, JULY 23, 2014
6:00pm – 8:00pm
KARMA ON THIRD
200 N 3rd Street, downtown Mebane
Please come join us for an informal sharing of thoughts, questions, and concerns about any aspect of grieving, dying and death.
Everyone welcome, but attendance is limited to 30 people!
RSVP to SARA at 919-623-0051 early!
~Event is FREE~
~Drinks and treats sold by Karma on Third~